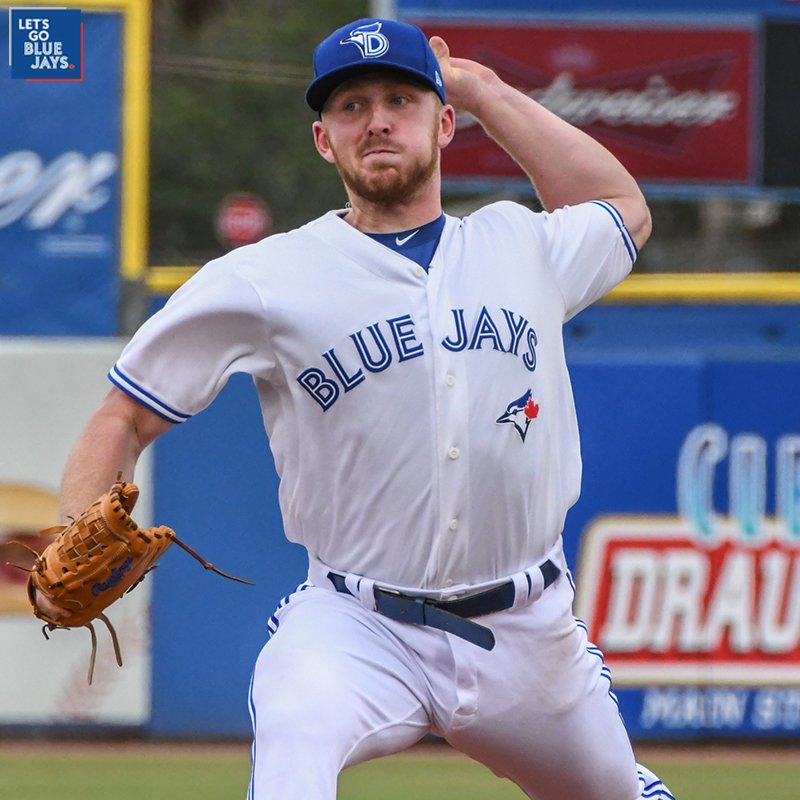 I have to be honest: not much.
The lefty reliever was added to the 40-man and promoted from Rochester, home of the Alternatives, just in time to likely face a Tampa lineup that will have six left-handed hitters in the lineup.
I was a big Bergen booster back in the day, and watched patiently as injuries limited him to only ten innings over his first two pro seasons. The organization overhauled his delivery during that time, putting him on a more forward path to the plate, and when he was healthy, it paid off: Bergen was lights out in the back of a pair of championship bullpens – Vancouver in 2017, and New Hampshire the following season.
Many eyebrows were raised when he has left exposed to the Rule 5 draft in 2018 after that winning season with the Fisher Cats. Bergen was scooped up by the Giants, but was returned to Toronto late in the 2019 season.
Bergen does not fit the profile of a power arm. His fastball "only" sits in the low 90s; he relies on pitchability, and control of his high 70s curve and tumbling, mid-80s change. Before MLB rules changes came along, he did profile as a LOOGY, but his value has diminished with the three batter minimum.
This is a guy who knows as much as pitching and how to pitch as anyone in the organization. But there isn't enough of a differential between his fastball and off speed pitches to make him much more of a journeyman in today's game. In another era, he probably would be a very successful middle relief guy. But with today's starters relying more on their breaking balls, teams want arms coming in from the bullpen to throw cheese to give hitters a different look late in games.
I could be wrong, but I don't anticipate Bergen sticking with the big club for long. In the past two seasons, he has climbed a huge mountain – left off the 40, claimed by another team, returned to the organization, and scrapped his way back to the 40. That's not to be overlooked, and says a lot about Bergen's resilience. And the value of left-handed pitching.