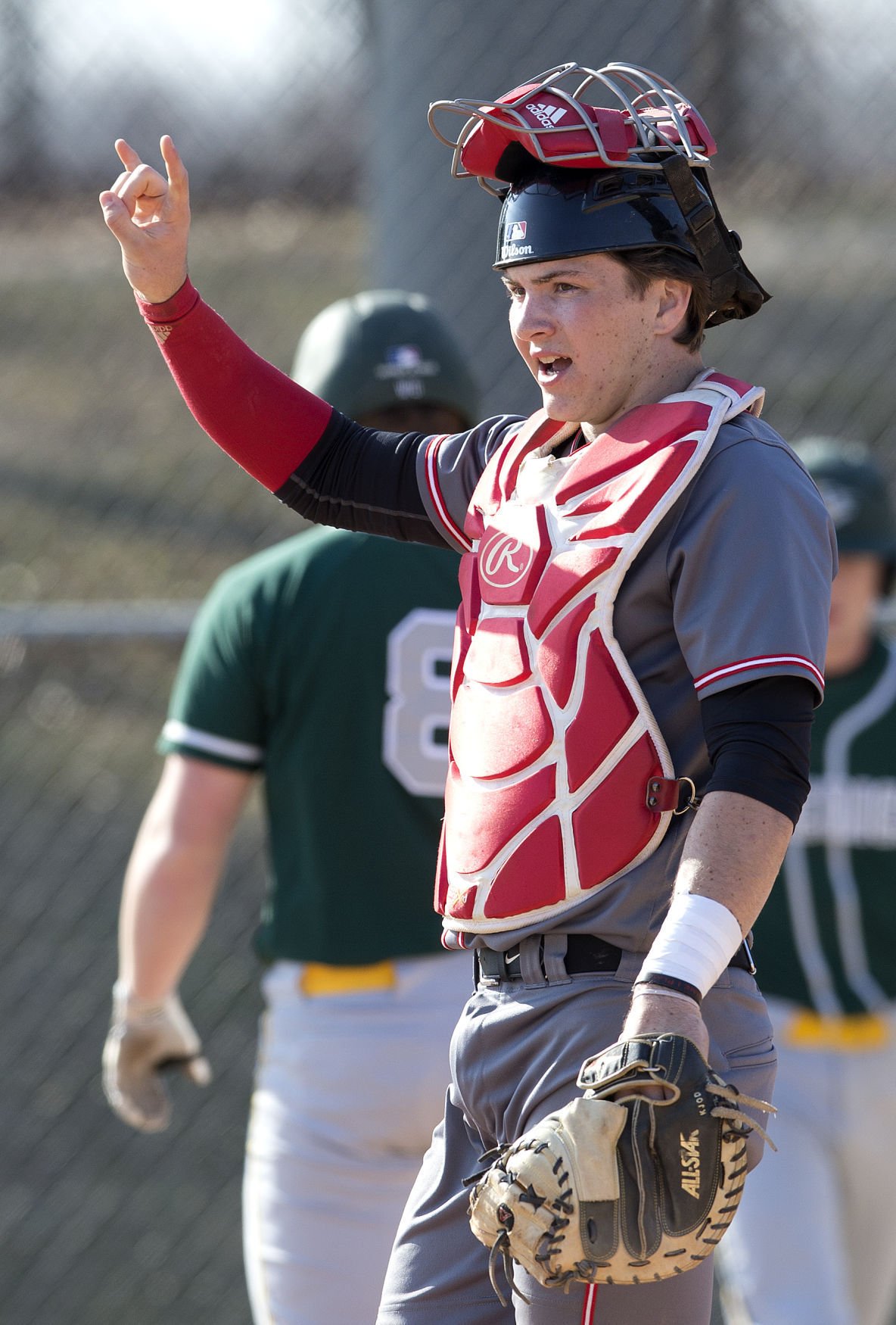 In today's league, players at premium positions are sought after much more compared to others. Those premium positions being SS, C, CF and P, and since 2001 – every player taken first overall was drafted from one  of those four-positions. Since I'm sure somebody will try and argue this, Bryce Harper was drafted as a catcher in 2010, not an outfielder. Justin Upton was drafted as a shortstop in 2005, not an outfielder. Matt Bush was drafted as a shortstop in 2004, not a pitcher.
The point-being, players at those spots are typically valued much more than their talent warrants, which is why Patrick Bailey – is the most underrated player in the entire 2020 Draft. The easiest comparison for Bailey  is last year's top college catcher and also switch-hitter – Adley Rutchsman. 
| | | | | | | | | | | | | |
| --- | --- | --- | --- | --- | --- | --- | --- | --- | --- | --- | --- | --- |
| Player | AB | R | H | 2B | 3B | HR | RBI | BB | SO | OBP | SLG | OPS |
| Adley Rutcshman | 250 | 56 | 102 | 22 | 3 | 9 | 83 | 53 | 40 | 0.505 | 0.628 | 1.133 |
| Patrick Bailey | 236 | 50 | 68 | 17 | 3 | 10 | 46 | 41 | 43 | 0.390 | 0.513 | 0.903 |
As expected, Rutchsman's numbers are better, which is why he was the consensus no. 1 player in last year's class. But one of the most noticeable numbers in the table is Home Runs, in 14 less at-bats, Bailey had an extra one. As a switch-hitter, Bailey has  25+ HR potential, something only five catchers accomplished last year. There's no argument whos' the better player between Adley and Patrick -but I wanted to make sure to show just how good Bailey was as a sophomore in the ACC.
Via Twitter, and the Internet. I found eight somewhat updated Mock Drafts to give you a grasp of where Bailey's stock sits. So let's go over them – 247Sport's Mock Draft had him going 11th Overall to the White Sox, Baseball Prospect Journal's Mock Draft had him going 28th Overall to the Yankees, MLBDraftTalk's Mock Draft had him 6th Overall to the Mariners, SF Draft Talk's Mock Draft 11th Overall to the White Sox, MyMLBDraft's Mock Draft had him at 24th Overall to the Rays, and My Last Mock Draft had him going 10th Overall to the Angels. The two stocks I value the most – FanGraph's Draft Board had him as the 30th Overall player in the class, and Prospect Live's Mock Draft had him going 19th Overall to the Mets. So based off of that, Bailey has gone as high as 6, as low as 28 and was viewed as a late first-round talent by Prospect's Live and FanGraphs. A switch-hitting catcher, with five average or better tools, a plus-power tool, and impressive numbers put up in a Power-Five conference that only Adley Rutchsman could top – Should not be going at the end of the First Round. 
To use my own quote from My Draft Board note's on Bailey – "In a Deep Class, Bailey won't get the attention he deserves. He has five average tools all at a premium position. Wherever he goes, some team will be getting a deal." With the Risk of HS catchers, College catchers are one of the only ways for teams to find cheap, homegrown backstoppers. The 2020 Draft is low on catchers, Bailey and Arizona's Austin Wells are the only two that have received first-round grades. So Bailey's stock should be climbing on a daily basis until June, and if he doesn't end up in the top-8, I'll be shocked.
In My Draft Board, I have Bailey as the no. 9 player and I'm tempted to move him ahead of Dylan Crews, making him the no. 8 player. I think a late top-1o selection makes perfect sense for a player of Bailey's skillset. But make no mistake, if Bailey falls to the bottom of the first-round, somebody will be getting the Catcher of their Organization's Future.